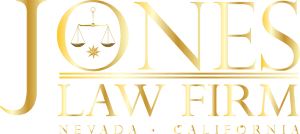 FREE INITIAL
CONSULTATION


(775) 853-6440
WAGE & HOUR
The attorneys at Jones Law Firm are dedicated to making sure that you understand your rights.  Our firm helps people throughout Nevada and California to recover unpaid wages, vacation pay and sick leave pay.  We protect their rights to overtime wages under Nevada law, California law and Federal law under the Fair Labor Standards Act.
You should be paid for all of your work!
Most employees are diligent and devoted to their jobs. They work hard and sacrifice time away from their families. Often employees don't think twice about doing extra work in order help their boss or their company. Unfortunately, some employers take advantage of their employees' devotion and require or expect their employees to work extra hours without compensation. Don't let this happen to you. You work hard for your money and you should be properly compensated for all of the time that you work.
Here are some examples of unpaid wage claims that we frequently prosecute:
Salaried retail and fast food employees being required to work unpaid overtime while spending most of their time on the sales floor or on the line performing the same type of work as hourly employees;
Hourly casino workers being required to gather the tools and equipment necessary to do their job outside their normal scheduled working hours without compensation;
Employees being required to attend pre-shift meetings or employer required training/certification outside of regular work hours without compensation;
Employees being required to show up 15 minutes prior to their scheduled shift start time in order to put on protective clothing, turn on the lights, set up tables, ready their work stations, boot up their computers and log onto various operating systems, etc…
Employers rounding forward the time for employees who punch in early for a shift and rounding back the time for those employees who punch out late after a shift; and
Employees being required to forfeit their accrued but unused vacation time.
SETTLEMENTS
$65 million dollar settlement –

 

Brown v. Wal-Mart
$12.5 million dollar settlement – In Re Wells Fargo Wage and Hour Litigation
$38 million dollar settlement – In Re: Staples Overtime Cases

$20 million dollar settlement – Puchalski v. Taco Bell Corp.

$19 million dollar settlement – Lofton v. Wells Fargo

$17.5 million dollar settlement – Sears, Roebuck & Co. v. Fitts

$7.5 million dollar settlement – Bates/Bartlett v. Rubio's Restaurants Inc.

$6.2 million dollar settlement – In Re Station Casinos, Inc.

$5.0 million dollar settlement – West v. Circle K Stores, Inc.

$3.9 million dollar settlement – Doornbos v Pilot Travel

$3.5 million dollar settlement – Lindley v. Discount Tire Centers, Inc.

$3.3 million dollar settlement – Pritchett v. Office Depot, Inc.

$2.125 million dollar settlement – Young v. Charles Schwab & Co. Inc.

$2.9 million dollar settlement – Yates v. Wingfoot Commercial Tire Systems, LLC

$1.85 million dollar settlement — Major Las Vegas Casino
LEGAL LINKS