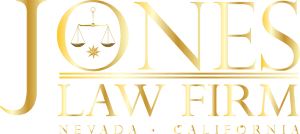 FREE INITIAL
CONSULTATION


(775) 853-6440
CLASS ACTION LITIGATION
Jones Law Firm places an emphasis on prosecuting wage and hour related claims as class actions.  The attorneys at Jones Law Firm have handled over 40 class action law suits against some of the country's largest employers including: Wal-Mart, Staples, Taco Bell, Sears and Office Depot, to name a few. Our law firm's lawyers are very experienced in prosecuting wage and hour related class action Law suits.
What is a Class Action?
A class action law suit allows one person or a small group of people to sue on behalf of hundreds or thousands of other persons who share a common complaint and are similarly situated.  For example, one person, who is called the "class representative," can sue on behalf of all people who bought a particular product or all people who were subjected to a common practice.  Examples of the types of class actions that we frequently prosecute include the following:
Employers classifying all "managers" as exempt from unpaid overtime;
Employers failing to provide meal breaks to their employees based on a common companywide policy;
Employers having a policy requiring employees to work off the clock before or after the end of their scheduled shift start and end times;
Employers having a common policy of rounding their employees' start and end times forward and backward to the detriment of the employees; and
Employers having a "use it or lose it" policy with respect to accrued but unused vacation time.
How are attorney's fees paid in a class action?
We handle all of our class action cases on a contingency fee basis.  What this means is that we are paid a certain percentage of any recovery for the class.  This also means that we advance all costs, and recover them only if there is a recovery in the case.  In class actions, the court actually determines the amount of attorney's fees that can be recovered after all class members have been notified of the amount we are seeking in fees.  As a result, our interests are aligned with the interests of the class members we represent.
Additional Disclosure
The Nevada State Bar requires that we disclose that there is always a possibility that a court will assess the opposing parties' fees and costs against the plaintiff.  However, in almost all wage and hour related cases there is usually a one-way attorney's fee provision which means that the defendant employer may not recover attorney's fees against the employee plaintiffs who have filed suit against them.  This is true in cases brought in California as well as those brought in federal court under the Fair Labor Standards Act.
SETTLEMENTS
$65 million dollar settlement –

 

Brown v. Wal-Mart
$12.5 million dollar settlement – In Re Wells Fargo Wage and Hour Litigation
$38 million dollar settlement – In Re: Staples Overtime Cases

$20 million dollar settlement – Puchalski v. Taco Bell Corp.

$19 million dollar settlement – Lofton v. Wells Fargo

$17.5 million dollar settlement – Sears, Roebuck & Co. v. Fitts

$7.5 million dollar settlement – Bates/Bartlett v. Rubio's Restaurants Inc.

$6.2 million dollar settlement – In Re Station Casinos, Inc.

$5.0 million dollar settlement – West v. Circle K Stores, Inc.

$3.9 million dollar settlement – Doornbos v Pilot Travel

$3.5 million dollar settlement – Lindley v. Discount Tire Centers, Inc.

$3.3 million dollar settlement – Pritchett v. Office Depot, Inc.

$2.125 million dollar settlement – Young v. Charles Schwab & Co. Inc.

$2.9 million dollar settlement – Yates v. Wingfoot Commercial Tire Systems, LLC

$1.85 million dollar settlement — Major Las Vegas Casino
LEGAL LINKS