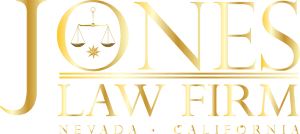 FREE INITIAL
CONSULTATION


(775) 853-6440
PRACTICE AREAS
We recover unpaid wages for wrongful conduct by your employer
We have a long history and proven track record of pursuing class action litigation on behalf of employees.  Our attorneys have the skills, resources and experience to recover compensation for the wrongful conduct of an employer in the following areas:
Employers classifying all "managers" as exempt from unpaid overtime;
Employers failing to provide meal breaks to their employees based on a common companywide policy;
Employers having a policy requiring employees to work off the clock before or after the end of their scheduled shift start and end times;
Employers having a common policy of rounding their employees start and end times forward and backward to the detriment of the employees; and
Employers having a "use it or lose it" policy with respect to accrued but unused vacation time.
Employers frequently illegally misclassify a position as exempt in order to avoid paying overtime.  We have recovered millions of dollars on behalf of employees who have been misclassified as exempt from overtime.
We routinely represent classes of employees in wage and hour disputes including unpaid "off the clock" work, unpaid overtime wages, unpaid rest breaks and meal periods, and minimum wage violations.
We take great pride in representing hourly workers who have been asked or required to work off the clock or outside of their scheduled work hours for any reason, or who have been denied accrued vacation pay after quitting or being terminated.
Your employer cannot force you to pay for its cost of doing business.  You should not have to pay for required uniforms, tools, equipment, mileage, administrative support or other similar expenses.  If you have ever been asked or required to do so, contact us today for a free initial case evaluation.
We have the skills and expertise to help you recover compensation from your employer for common labor violations such as unpaid meal breaks, rest breaks and unpaid break time.
We represent clients who have been seriously injured in an accident or who have lost a loved one due to the negligence of others.
SETTLEMENTS
$38 million dollar settlement – In Re: Staples Overtime Cases

$20 million dollar settlement – Puchalski v. Taco Bell Corp.

$19 million dollar settlement – Lofton v. Wells Fargo

$17.5 million dollar settlement – Sears, Roebuck & Co. v. Fitts

$7.5 million dollar settlement – Bates/Bartlett v. Rubio's Restaurants Inc.

$6.2 million dollar settlement – In Re Station Casinos, Inc.

$5.0 million dollar settlement – West v. Circle K Stores, Inc.

$3.9 million dollar settlement – Doornbos v Pilot Travel

$3.5 million dollar settlement – Lindley v. Discount Tire Centers, Inc.

$3.3 million dollar settlement – Pritchett v. Office Depot, Inc.

$2.125 million dollar settlement – Young v. Charles Schwab & Co. Inc.

$2.9 million dollar settlement – Yates v. Wingfoot Commercial Tire Systems, LLC

$1.85 million dollar settlement — Major Las Vegas Casino
LEGAL LINKS