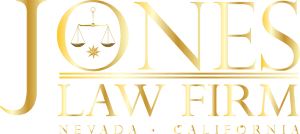 FREE INITIAL
CONSULTATION


(775) 853-6440
UNPAID WAGES/ OFF THE CLOCK WORK
You must be paid for all of the time you work
Because labor is the single largest controllable expense in any company's budget, many employers fail to pay their employees for all of the time they work and instead only pay their employees for the time they are scheduled to work.  In the legal field, the failure to pay for all time worked is known as "off the clock" work.   In both California and Nevada, employees must be paid for all time worked, including time worked that is outside the scheduled hours of work for the employee. 
Common examples of "off the clock work" which occur either before or after you have formally clocked in or out for your shift that you must be compensated for include:
Time spent changing into and out of company required clothing, uniforms and/or protective gear;
Time spent waiting in line to check in/out and actually checking in/out the tools and equipment necessary for you to do your job;
Time spent attending pre or post shift meetings;
Time spent preparing your work station before your shift or cleaning up your work station after your shift;
Time spent waiting for computer programs and systems to "boot up" or come on-line;
Time spent waiting in line and receiving security screenings or going through metal detectors both before and after your scheduled shift start and end times;
Time spent traveling to and from the work site using employer required transportation;
Time spent working from home; and
Time spent checking/responding to e-mails either before or after your scheduled shift start and end times
Employers are not allowed to "round" your work time!
It is a common practice for employers to use electronic time keeping systems which illegally "round" their employees' start and end times resulting in the employee getting paid for less time then he/she actually works. Examples of illegal "rounding" practices of shift start and end times include the following:
Your scheduled shift start time is 8:00 a.m. and your scheduled shift end time is 5:00 p.m. However, you clock in for your shift at 7:45 a.m. in order to attend a pre-shift meeting, gather the tools and equipment necessary for your job, ready your work station, boot up your computer, change into your uniform, or perform other work. At the end of your shift, you clock out at 5:15 p.m. because you had to turn back in the tools and equipment necessary for your job, change out of your uniform, attend a post shift meeting, or because your replacement was late. Even though you "clocked in" for your shift at 7:45 a.m. and "clocked out" at 5:15 p.m., for compensation purposes, the electronic time keeping system rounds your clock in time forward to 8:00 a.m. and rounds your clock out time backward to 5:00 p.m. Under this example you are being shorted 30 minutes worth of pay for each shift you work. If you work 5 shifts a week, you are being shorted 2.5 hours worth of work per week. And, if you average 40 hours a week, this 2.5 hours of rounded time per week is overtime pay (1 and ½ times your regular rate of pay)
SETTLEMENTS
$65 million dollar settlement –

 

Brown v. Wal-Mart
$12.5 million dollar settlement – In Re Wells Fargo Wage and Hour Litigation
$38 million dollar settlement – In Re: Staples Overtime Cases

$20 million dollar settlement – Puchalski v. Taco Bell Corp.

$19 million dollar settlement – Lofton v. Wells Fargo

$17.5 million dollar settlement – Sears, Roebuck & Co. v. Fitts

$7.5 million dollar settlement – Bates/Bartlett v. Rubio's Restaurants Inc.

$6.2 million dollar settlement – In Re Station Casinos, Inc.

$5.0 million dollar settlement – West v. Circle K Stores, Inc.

$3.9 million dollar settlement – Doornbos v Pilot Travel

$3.5 million dollar settlement – Lindley v. Discount Tire Centers, Inc.

$3.3 million dollar settlement – Pritchett v. Office Depot, Inc.

$2.125 million dollar settlement – Young v. Charles Schwab & Co. Inc.

$2.9 million dollar settlement – Yates v. Wingfoot Commercial Tire Systems, LLC

$1.85 million dollar settlement — Major Las Vegas Casino
LEGAL LINKS