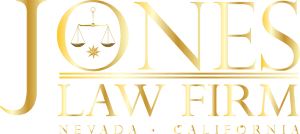 FREE INITIAL
CONSULTATION


(775) 853-6440
UNPAID REST BREAKS & MEAL PERIODS
The attorneys at Jones Law Firm have over 26 years of combined experience representing thousands of employees in Nevada, California, Colorado and New York. They have the skills and knowledge to help you recover compensation from your employer for common labor law violations such as unpaid meal breaks and unpaid break time.
Unpaid meal breaks
Under California employment law, non-exempt employees are entitled to a 30-minute off-duty meal break when working more than five hours. During that break, you must be relieved of all duties. You cannot be expected to be on call, answer the phone or stay at your desk. If your employer does not comply with meal period laws, it is required to give you one hour of pay for each meal period that was not provided.
Unpaid rest breaks
Non-exempt employees are entitled to an off-duty rest break when working more than 4 hours. Your total amount of rest time is based on the total hours you work daily. You must be permitted to take 10 minutes of off-duty rest time for every four hours you work. These authorized rest periods should be counted as hours worked, and you should be paid for each rest break. If your employer fails to comply with California rest period laws, you are entitled to an hour of regular pay for each violation.
SETTLEMENTS
$65 million dollar settlement –

 

Brown v. Wal-Mart
$12.5 million dollar settlement – In Re Wells Fargo Wage and Hour Litigation
$38 million dollar settlement – In Re: Staples Overtime Cases

$20 million dollar settlement – Puchalski v. Taco Bell Corp.

$19 million dollar settlement – Lofton v. Wells Fargo

$17.5 million dollar settlement – Sears, Roebuck & Co. v. Fitts

$7.5 million dollar settlement – Bates/Bartlett v. Rubio's Restaurants Inc.

$6.2 million dollar settlement – In Re Station Casinos, Inc.

$5.0 million dollar settlement – West v. Circle K Stores, Inc.

$3.9 million dollar settlement – Doornbos v Pilot Travel

$3.5 million dollar settlement – Lindley v. Discount Tire Centers, Inc.

$3.3 million dollar settlement – Pritchett v. Office Depot, Inc.

$2.125 million dollar settlement – Young v. Charles Schwab & Co. Inc.

$2.9 million dollar settlement – Yates v. Wingfoot Commercial Tire Systems, LLC

$1.85 million dollar settlement — Major Las Vegas Casino
LEGAL LINKS