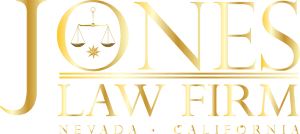 FREE INITIAL
CONSULTATION


(775) 853-6440
FIRM OVERVIEW
EXPERIENCED TRIAL ATTORNEYS
The attorneys at Jones Law Firm have over 40 years of combined experience representing thousands of employees in Nevada, California, Colorado and New York in both individual and class action lawsuits against their employers for a wide variety of wage and hour related issues including misclassification of employees as exempt from overtime laws, unpaid overtime compensation, meal and rest break violations, unpaid vacation pay, final payments at time of termination, uncompensated off-the-clock compensation, rounding of employee work time, and minimum wage violations, to name a few.
PROVEN RESULTS FOR OUR CLIENTS
Over the years, the attorneys at Jones Law Firm have recovered over 100 million dollars in unpaid wages on behalf of their clients.  As true trial lawyers, our attorneys are among a group of a select few who have actually tried an employment-related overtime class action case.  We have successfully litigated numerous multi-million dollar wage and hour class actions against some of the largest corporations including Wal-mart, Taco Bell, Wells Fargo, Sears, Staples, Office Depot, Goodyear, Wingfoot, Pilot Travel, Circle K, Enterprise Rent a Car, Stations Casinos and other Las Vegas casinos, to name a few.
TRIAL ATTORNEYS SERVING ALL OF CALIFORNIA AND NEVADA
We are licensed to practice, and do practice law in both state and federal court in California, Nevada, Colorado and New York. While we typically handle complex class action litigation against some of the largest corporations in the country, we also represent individual employees in actions to recover unpaid wages against their current or former employers. We put our experience as trial lawyers to work for clients who have either been seriously injured, or who have lost a loved one, due to the negligence of others.
Although our offices are located in Reno, Nevada, we frequently represent clients throughout the States of Nevada and California. Mr. Jones is also licensed to practice and has handled class actions in Colorado and New York. Whether your case is litigated in Las Vegas, Denver, San Francisco, Los Angeles, or San Diego, our proven track record demonstrates that we have the ability and resources to represent your interests and maximize your recovery of unpaid wages regardless of the location of the violation(s) and ensuing legal prosecution.
SETTLEMENTS
$65 million dollar settlement –

 

Brown v. Wal-Mart
$12.5 million dollar settlement – In Re Wells Fargo Wage and Hour Litigation
$38 million dollar settlement – In Re: Staples Overtime Cases
$20 million dollar settlement – Puchalski v. Taco Bell Corp.

$19 million dollar settlement – Lofton v. Wells Fargo

$17.5 million dollar settlement – Sears, Roebuck & Co. v. Fitts

$7.5 million dollar settlement – Bates/Bartlett v. Rubio's Restaurants Inc.

$6.2 million dollar settlement – In Re Station Casinos, Inc.

$5.0 million dollar settlement – West v. Circle K Stores, Inc.

$3.9 million dollar settlement – Doornbos v Pilot Travel

$3.5 million dollar settlement – Lindley v. Discount Tire Centers, Inc.

$3.3 million dollar settlement – Pritchett v. Office Depot, Inc.

$2.125 million dollar settlement – Young v. Charles Schwab & Co. Inc.

$2.9 million dollar settlement – Yates v. Wingfoot Commercial Tire Systems, LLC

$1.85 million dollar settlement — Major Las Vegas Casino